FHA loans are just like every other loan in the sense that there are 30 year, 20 year, 15 year, and 10 year loans.  There are fixed rate FHA loans and there are adjustable rate FHA loans.  FHA loans are made by and held by the same banks and financial institutions that make and service every other type of loan.  What makes the FHA loan different from other loans is that the underwriting guidelines and guarantee to financial institutions comes from the federal government's Department of Housing and Urban Development (HUD).
Many people mistakenly think that FHA loans are "first-time buyer loans" or that they are loans for consumers with "poor credit history" but the truth is that they are just another viable mortgage product available to all consumers.  There are many advantages to FHA loans which make them one of the most popular loan products available today. 
Maximum FHA loan limits vary by county. 
Advantages of FHA Loans
Underwriting Guidelines.  FHA underwriting guidelines are often less cumbersome than conventional loans.  FHA lockout periods following a bankruptcy, foreclosure or short-sale are all shorter with FHA loans compared with any other loan product.  Debt-to-income ratios are higher with FHA loans allowing borrowers to finance more house and employment guidelines are less stringent.  There are no maximum income amounts and there are no location restrictions with FHA loans. 
Down Payment.  FHA loans can be obtained with as little as 3.5% down.
No cash-out pricing adjustment.  FHA do not have the secondary pricing adjustment for pulling cash-out of your home like conventional loans do.
Streamline Refinance.  FHA offers a streamline refinance option that allows FHA loan holders to refinance their homes without having to re-qualify for the new loan.
Disadvantages of FHA Loans
Loan Limits.  There are maximum loan amounts that limit the amount of money a consumer can borrower on an FHA guaranteed mortgage.  These loan limits are often less than conventional loan limits.
Mortgage Insurance.  All loans carry mortgage insurance in certain circumstances.  FHA mortgage insurance is the most expensive amongst poplar loan products.  FHA charges every consumer an upfront mortgage insurance premium of 1.75% of the loan amount as an upfront fee that FHA adds to your initial loan balance.  Additionally, FHA charges 0.85% of the unpaid principal loan balance monthly.  FHA mortgage insurance never discontinues.  You will have FHA mortgage insurance as long as you have an FHA loan.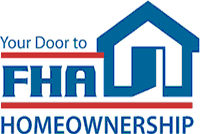 Other Notable FHA Guidelines
Seller Credit.  A seller can credit a borrower up to 6% of the purchase price on purchases.
Maximum DTI.  The maximum debt-to-income ration (DTI) is 56.99% on FHA loans compared to 50% on conventional loans.
Gift Funds.  Gift funds can be used for the entire down payment, closing costs, etc.